We can surely say that Sherlock has been (and still is) one of the most successful tv show ever aired by the BBCOne in the UK.
After gaining international success (and making the fans wait for a really long time), Mark Gatiss and Steven Moffat (co-creators) have finally announced that the one and only world consultive detective will return on the screens.
Before you get too excited I'll warn you: we still have to wait for a while. Shootings for the fourth series have just finished (on the 5th August) so the show will air sometime in 2017.
Yep, it's a lot. But don't worry, we will still have a chance to see our favorite actors busy with other projects.
- Martin Freeman in the new tv series "StartUp", airing this fall on Crackle in the US
- Benedict Cumberbatch as Marvel's "Doctor Strange". The film will premiere internationally the 26th October.
- Andrew Scott and Mark Gatiss will be in the new BBC film "Denial"
That's all I know and all WE have to know by far.
A SWEET reminder that us, as fans, should just be interested in their careers not in their private lives, unless they want us to know something.
Here are some pics from the SETLOCK I found on twitter or around the web. All pics have sources unless I couldn't find them. If something is yours, let me know.
It's not my purpose to steal ANYTHING.
This is when all started // source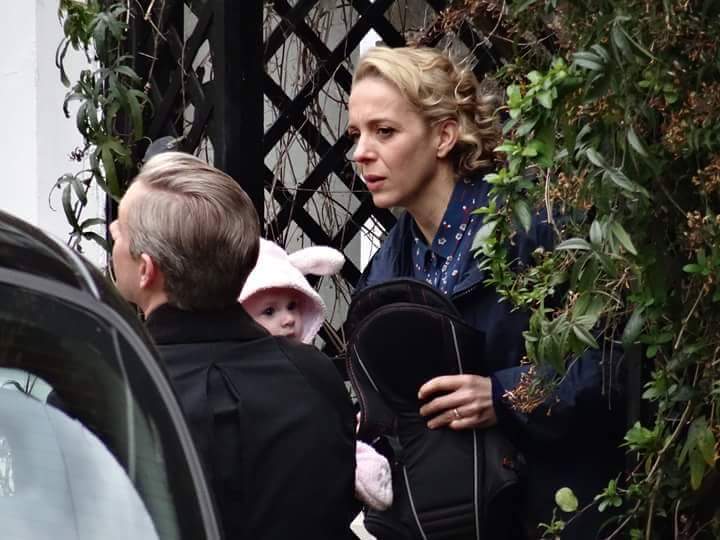 Mary & John being adorable ... and confused ... with a baby
Apparently this dog will be the new star of the season !
Molly !? Is that you ?? // source
oh Mark, we all really hope it isn't !! // source
That was such a classy wrap party // source